PRACTICE LIKE THE PROS
Southwest Greens is a recognized leader in the design, sale, and installation of low-maintenance, championship-quality synthetic golf greens globally. Our greens have captured the interest of elite professional golfers like Vijay Singh, Rickie Fowler, Sam Burns, Jim Furyk, Fred Funk, and Hale Irwin, who have chosen our tailor-made golf greens for their home putting paradise. With such an illustrious clientele, you can be confident that our greens are top-notch and constructed for excellence.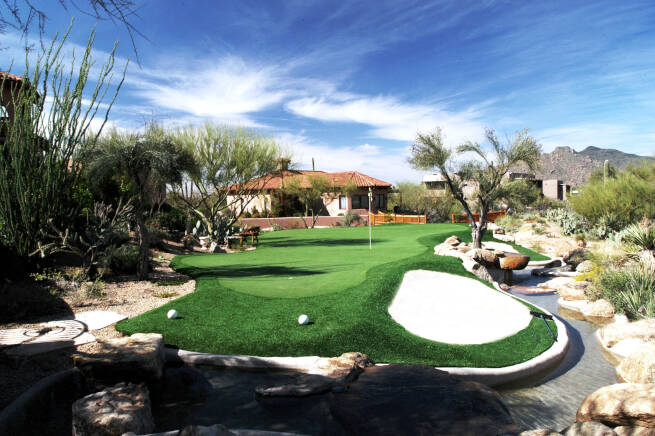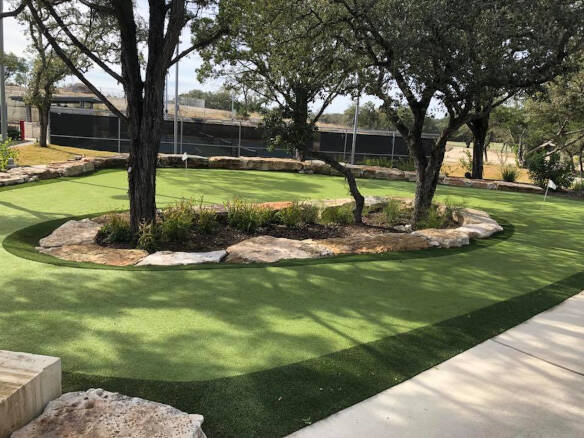 MASTERING THE PUTT
It is our mission to help you master the art of the short game, and that is why we use state-of-the-art synthetic turf that looks, feels, and performs just like natural grass. Picture having your very own bunkers, tee boxes, and controlled shot areas right in your very own backyard! Our putting greens are built to rigorous standards and designed by golfers, for golfers, guaranteeing that your golf skills gets taken to a higher level.
LESS WORK, MORE PLAY
The benfits of artificial grass make your investment a worthwhile endeavor. Our Atlanta backyard putting greens require very little maintenance, allowing you to spend more quality time enjoying golfing with your family and friends. Say goodbye to the hassle of water, fertilizers, and pesticides — our synthetic putting surfaces need no watering or chemicals, making them eco-friendly and easy to maintain.
INCREASE PROPERTY VALUE
Not only do the artificial golf greens enhance your game, but they also contribute to value to both your home and your household's well-being. Our attention to detail in our base work, cut positioning, undulations, and turf selections guarantees that you get optimal results from your investment. Beyond that, we're not limited to just backyard putting greens — we lead the industry in artificial turf sports courts, lawns, and bocce lanes, always backed by a customized design and installation plan suited to your unique requirements.
FIND YOUR DESIGN
Our partnership with Nicklaus Design allows us to offer an exclusive line of premium synthetic putting greens designed to surpass the strictest quality benchmarks. Putting green templates by Nicklaus Design ensure that your Atlanta backyard putting green is not only attractive, but also gives you a true ball roll for a genuine golf experience. So, whether you select a template or want a personalized layout, we have the knowledge to craft the ideal solution tailored to your preferences and stimp speed preferences.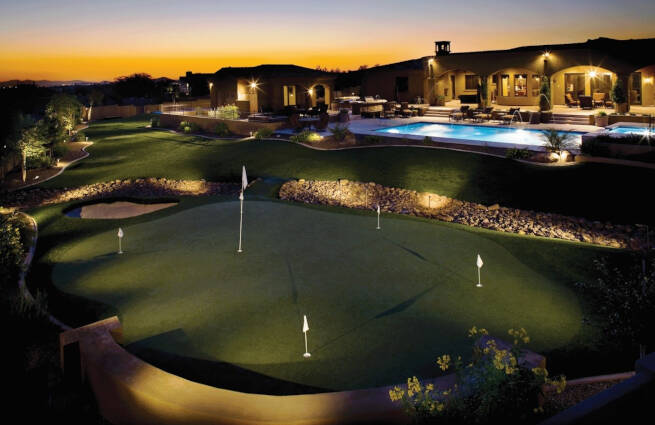 CHOOSE SOUTHWEST GREENS FOR YOUR BACKYARD PUTTING GREEN
Let Southwest Greens of Atlanta fuel your passion for golf and convert your backyard into a golf lover's dream. Experience the joy of owning a custom backyard golf green that delivers an unparalleled golfing experience all on your property. Contact us today, and let's create the best putting paradise for you!