OUR Atlanta, GA ARTIFICIAL TURF INSTALLATION PROCESS
THE MASTER OF INSTALLATION TECHNOLOGY
Southwest Greens of Atlanta knows how to bring genuinely superb designs to life. Since 1996, we have created a reputation for creating quality golf greens, earning the attention of over two dozen top PGA Tour pros who have had Southwest Greens turf installed at their homes.
Architects and contractors count on enterprises that continually deliver professional work, and those partnerships are just as important to us as those with homeowners. Built in the USA by Shaw Industries, a Berkshire Hathaway company, and installed using systems proven for performance, you'll have the satisfaction and assistance of a global leader while working with local, value-oriented craftsmen.
Our leadership exceeds excellent craftsmanship; Shaw Industries' dedicated R&D specialists have developed innovations such as the Bolt™ fiber and HydroChill® evaporative cooling technology – a powerful combination that provides quality and luxury. Southwest Greens of Atlanta, a wholly-owned subsidiary, is pleased to constantly improve and enhance the work we already do.
PROFESSIONAL CERTIFICATION — IT'S YOUR GUARANTEE
Professional certification is a big part of how Southwest Greens of Atlanta is the best choice in excellent synthetic grass installation. We are proud of the fact that every Southwest Greens of Atlanta representative is trained and certified by the leading experts in the artificial turf industry.
Our careful certification process, using our Pro System, ensures that our products, workmanship, and unprecedented customer service will be of the highest quality. No other company supplies that degree of quality assurance.
THE PERFECT FINISHED PRODUCT
When we say we are the best in the business, we mean it. We don't believe in cookie-cutter putting green installations. Southwest Greens of Atlanta has mastered the art and science of artificial grass installation. We've crafted and installed more than 6,000 golf greens across the world as backyard putting greens, elegant golf courses, and more.
Here's a quick glance at how our artificial grass and putting green installation process works:
A base of crushed aggregate, which, unlike concrete, can be wetted and molded to form protection against breaks and ripples.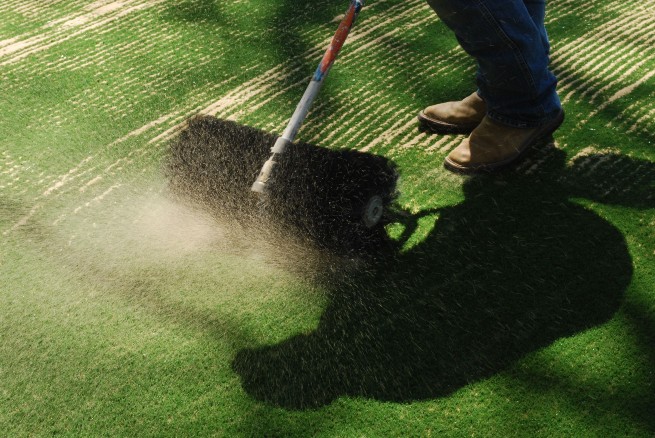 Next, we install at least a 1/4 inch cushion pad that helps ball roll and shot absorption, then comes our 1 1/8 inch cutting-edge polypropylene turf material that is used to simulate the playability, softness, and the vivid green color of real grass.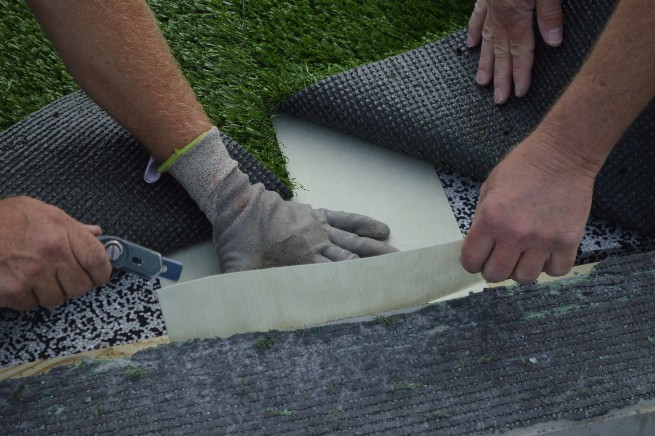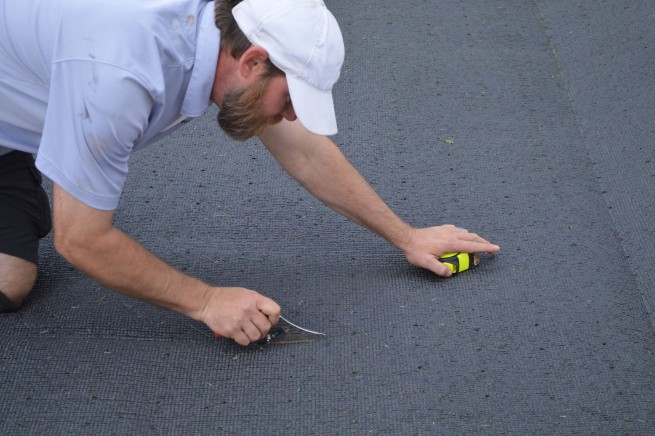 The synthetic turf is then packed with a mixture of fine-coated silica sand to give it the feeling of natural grass.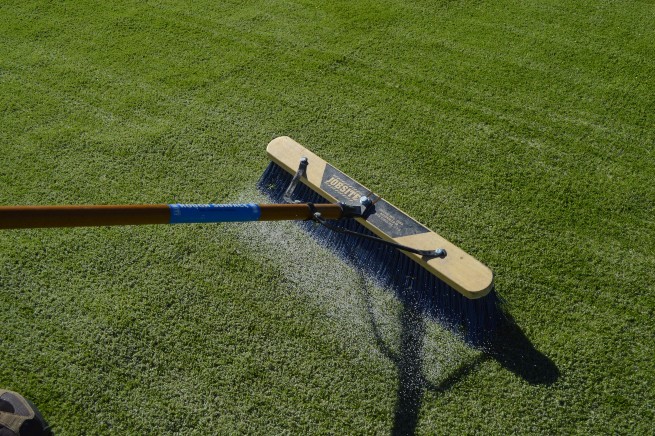 Finally, the top layer is rolled to create the effect of a true bent grass green. Choices include the installation of the first and second cuts fringe, sand traps, bunkers, fairways, and roughs.